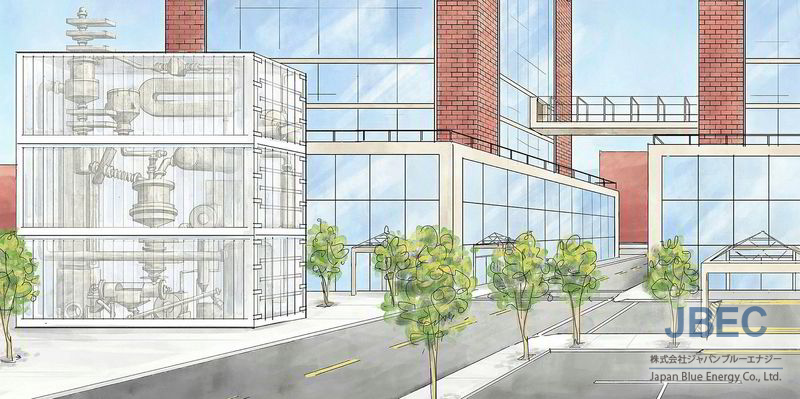 Integrate "waste treatment business" and "hydrogen production & sales business"

Differentiate our business from the business of mass producing, wide-area distributing and sales of fossil fuel-derived hydrogen, and integrally develop "local production and consumption".

Develop a business that is price competitive, having a high CO2-reduction effect (LCA base).

Build a system that enables us to freely buy and sell environmentally high value hydrogen.
Engineering, construction, sales and maintenance services of AGM (unit type) and AGP (plant type)

Construction, sales and maintenance services of AGM and AGP ancillary facilities based on our proprietary technologies such as gas purification equipment and 2-step PSA including hydrogen storage alloys

Development, manufacture and sales of hydrogen storage alloy for mobility ⇒ Collaboration with manufacturers of FC bicycles, FC motorcycles and FC forklifts

Patent right management and licensing business related to the above three.
Waste Treatment and H2 Gas Production Operation
Operation business such as a PFI business of sewage treatment plant, and hydrogen production and sales business

Sales of hydrogen gas with CO2 credit (build, manage and operate a sales transaction network system for hydrogen using blockchain)

Collaboration with majors of water and sewer operation, gas and oil
Integration with financial industries
Plant equipment leasing business

M&A for corporate rapid growth